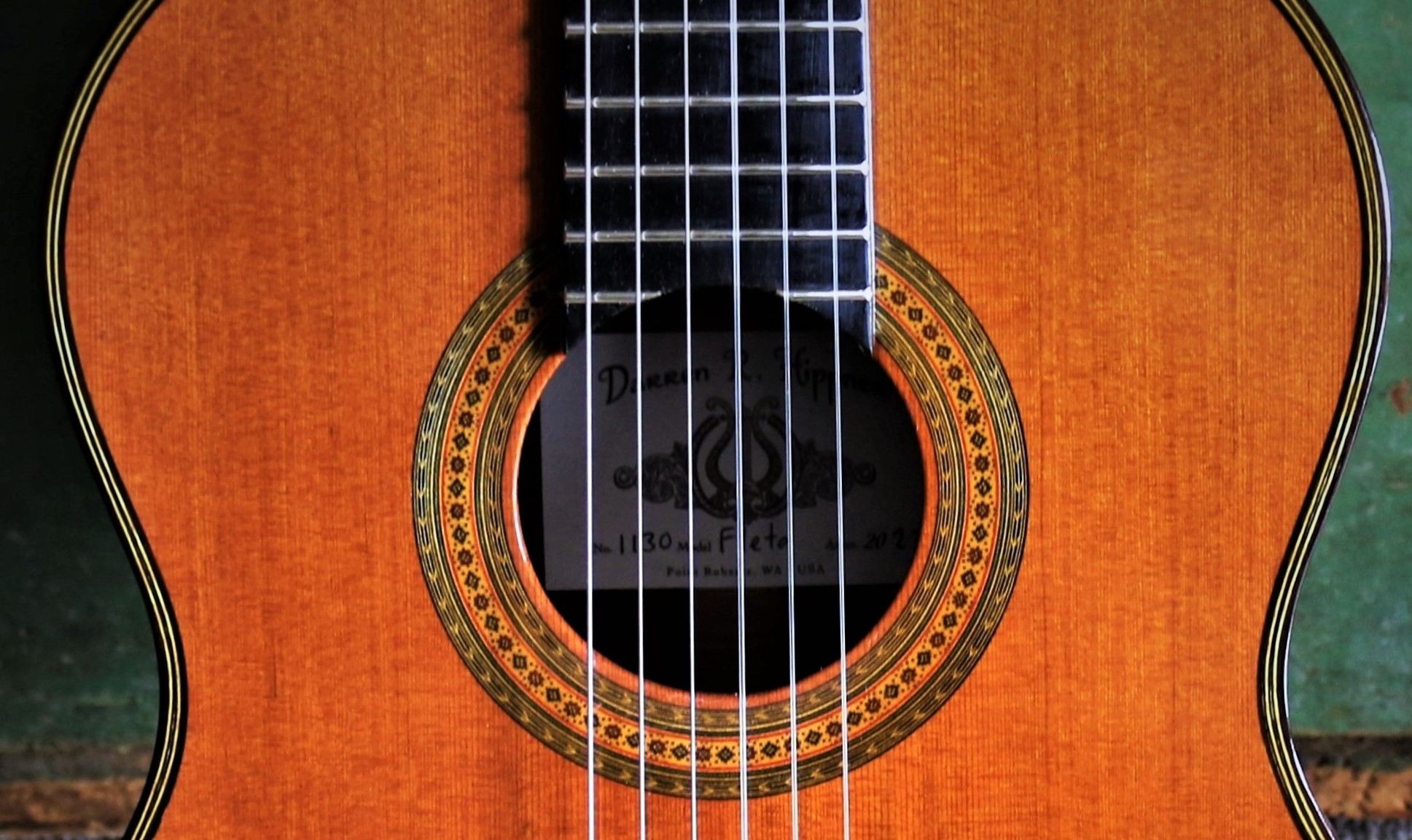 He performs [Grieg transcriptions] and they all sound perfectly at home on guitar. Fletcher's playing is excellent – joyous, charming, delicate, exciting, as fits each piece. His technical command is quite fine.
American Record Guide, July/August 2024


Peter, your performance was wonderful as usual. Many commented that you were excellent like last year. Everyone wants you to come back and we do too!
Interesting comments included "Wow" to "Very talented, beautiful music", to "I want to be a Peter Fletcher groupie" and another said, "It brings some culture to our lives. Hope for many more."
It has been a pleasure working with you the last two years. Best of luck to you, Peter!
Dundee Township Public Library District, Dundee, IL.
"Fletcher's performances bear not a trace of strain or awkwardness. His playing reminds me of Segovia's—not Segovia at the end of his career when he sometimes sounded a little too careful, but Segovia at the time of his several Decca LPs from the 1950s and 1960s. This is mellow playing, and melody is king, but rhythmic vitality is never sacrificed, phrasing is precise, and harmonies always retain a jewel-like clarity."
Fanfare Magazine, July/August 2014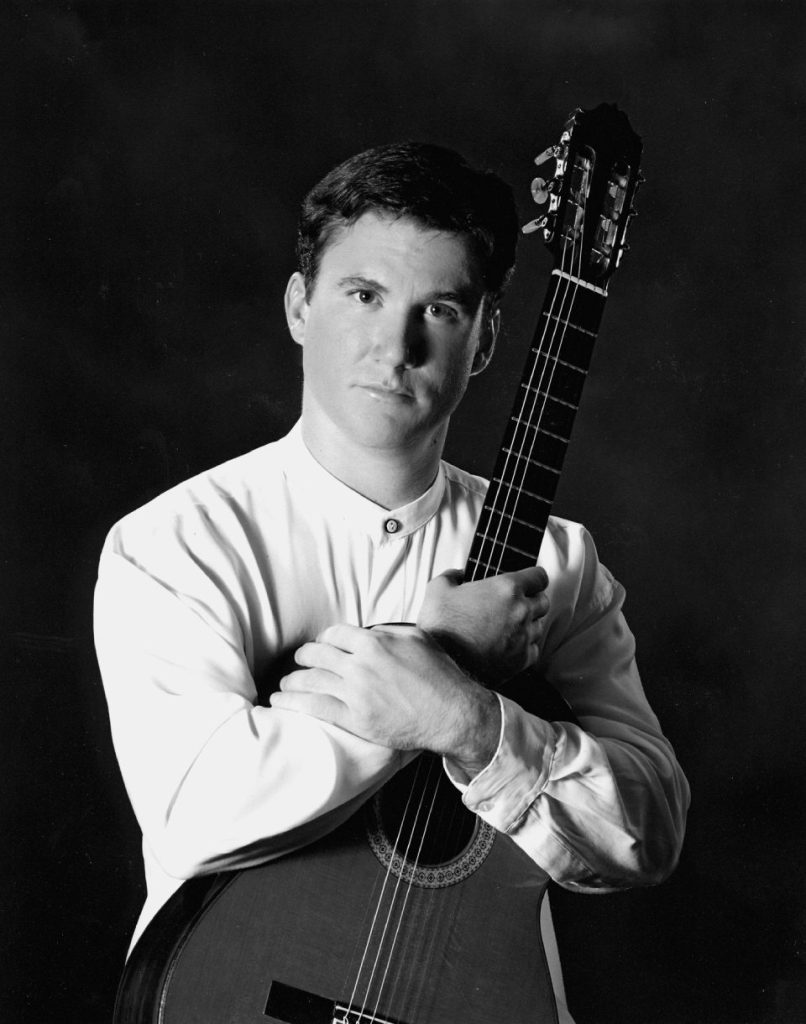 Peter Fletcher Brings Fireworks and Subtlety to Carnegie Hall
"Bravo, bravo Peter Fletcher!! —William S. Gooch"
After several appearances at Carnegie Hall's Weill Recital Hall, classical guitarist Peter Fletcher has assembled a performance repertoire that is both familiar and thought-provoking, as well as highly entertaining.
After two decades on the performance circuit, Fletcher has learned his performance craft well. He has assembled a repertoire that comforts the soul with warm, melodic harmonies and excites the intellect with transcribed work of composers not usually associated with classical guitar (Fletcher's transcribed Erik Satie favorites "Gymnopedie No. 1″ and "Jack in the Box" come to mind).
Still, Fletcher's concerts are much more than rich, soothing melodies or a cerebral excursion down unfamiliar roads. Fletcher has ingeniously composed programs that highlight that classical guitar goes way beyond the Iberian-infused rhythms of Albeniz, Rodrigo, and Villa-Lobos. With Fletcher, there is Bach, Mompou, Scirabin, Rameau, Ravel, and Couperin. And in this particular concert Fletcher introduced some new repertoire additions, William Walton's "Five Bagatelles," Andres Segovia's "Oracion" and the show-stopping Niccolo Paganini's "Caprice Opus 1, No. 24."
This unusual assemblage of favorites and soon-to-become new friends makes for an evening of comfort, adventure, and intellectual stimulation. That said, there were a few hiccups in Fletcher's recent concert at Weill Recital Hall, but whatever the faux pas', Fletcher's dexterity, joy, and commitment to excellence triumphed on this particular evening.
As a mature artist, Fletcher stands out in his emotional interpretation of the works he performs. And this is particularly apparent in the less pyrotechnical pieces in his repertoire. Though the more virtuosic works get pulses racing, the gentler works give room for reflection and demonstrate more accurately his craft and technical nuance.
Standouts of the program were Bach's "Jesu, Joy of Man's Desiring, "Simple Gifts" William Walton's "Five Bagatelles," Niccolo Paganini's "Caprice Opus 1, No 24," and Isaac Albeniz's "Cordoba." Fletcher brought tenderness, poignancy, and variety to the traditional Shaker hymn "Simple Gifts" transcribed by John and BJ Sutherland, while Walton's "Five Bagatelles"—only three were played on this particular program—was infused with warmth, skill, and a unique understanding of Walton's musical intentions.
The firework piece of the evening was Paganini's "Caprice Opus 1, No 24, a work that has had many a musician quaking in their boots. Fletcher—minus one major hiccup—handled this well-known work with an almost pristine brilliance and aplomb. And by adding this work to his repertoire, Fletcher demonstrated that his transcription captures the true essence of this work, taking this prodigious masterpiece beyond pyrotechnical efficiency.
Virtuosic Mastery of Classical Guitar
Peter Fletcher tours nationwide, always offering a well-balanced, audience friendly program.
Darren Hippner Guitars
Peter has been playing guitars built by master luthier Darren Hippner since 2009 and currently owns three of his instruments. He considers Hippner to be one of the best builders world-wide.
Emotive Interpretation and Musical Nuance
Peter Fletcher's emotionally charged interpretations breathe life into every note, showcasing his ability to convey profound emotions and subtle nuances, creating a deeply resonant and personal musical experience.
Experience the transcendent beauty of classical guitar with Peter Fletcher. Book your unforgettable musical journey now!